The world was not over with the trepidation of Covid-19 and then the Russia-Ukraine war hit the global economy. Although the healthcare industry has been the support system during these difficult waves, it has also been the most affected one. Abortion law, virtual care regulations, PHI privacy legislation, and ransomware attack have shifted the healthcare ecosystem requirements. No surprise Act has brought another tide to the healthcare industry in 2022 impacting its backbone – Revenue.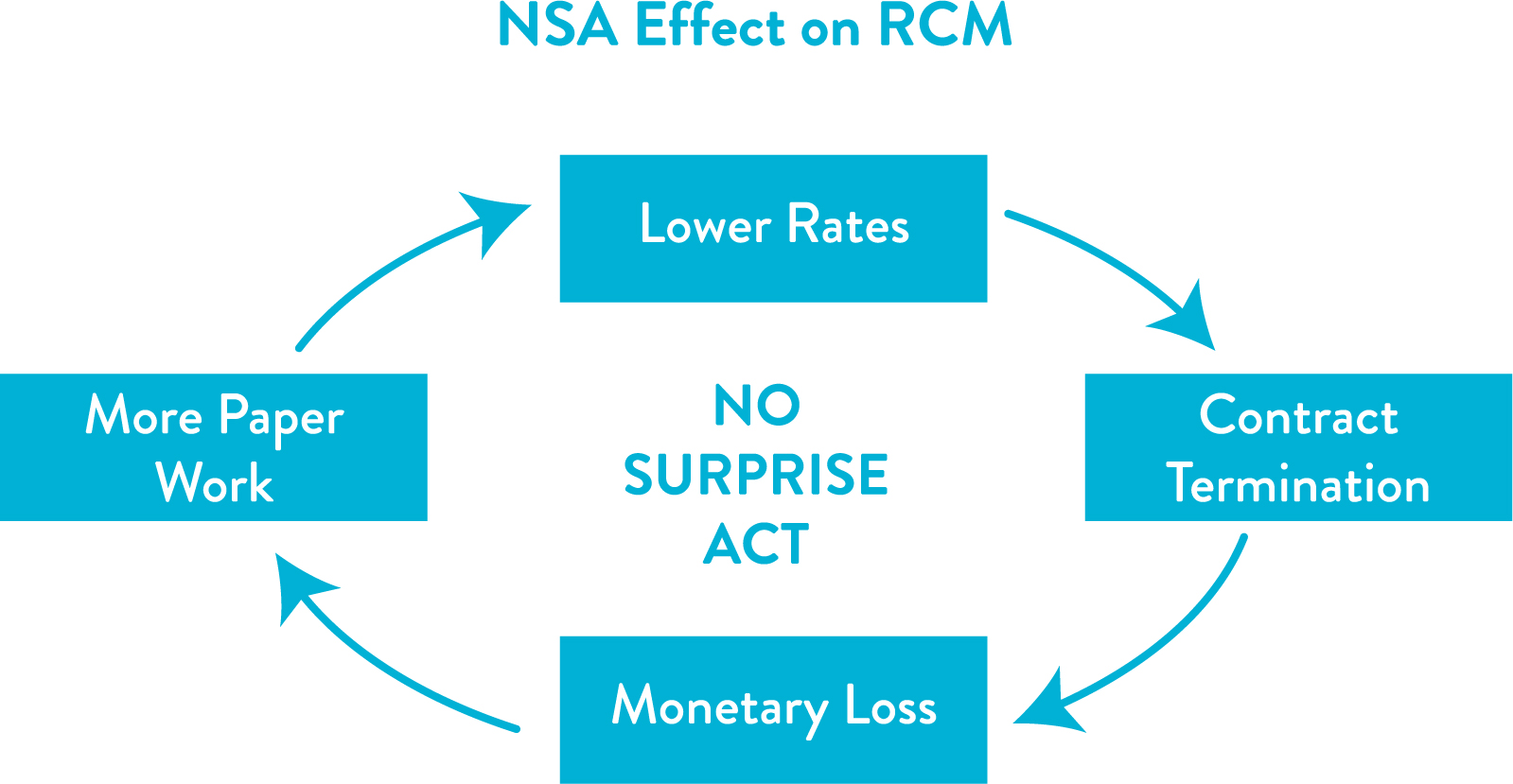 Increase Paperwork
The NSA prohibits providers from balance billing patients for out-of-network services at an in-network facility or Emergency Room, such as – anesthesiology, pathology, emergency medicine, radiology, neonatology, diagnostic testing, assistance surgeon, laboratory, Air-ambulance services with the exception of ground-ambulance services. Written patient consent for cost-sharing and deductibles is mandatory before 72 hours of treatment or 3 hours if the appointment is scheduled for less than 72 hours, which must include a good faith estimate (GFE) for expected out-of-pocket expenses based on in-network rates, Advance Explanation of Benefits (AEOB), directory of in-network providers, etc. All these requirements have increased the paperwork burden on physicians' part who are already outstretched with administrative duties. Providers also need to be updated with their network status to meet the notice requirement.
Monetary loss in IDR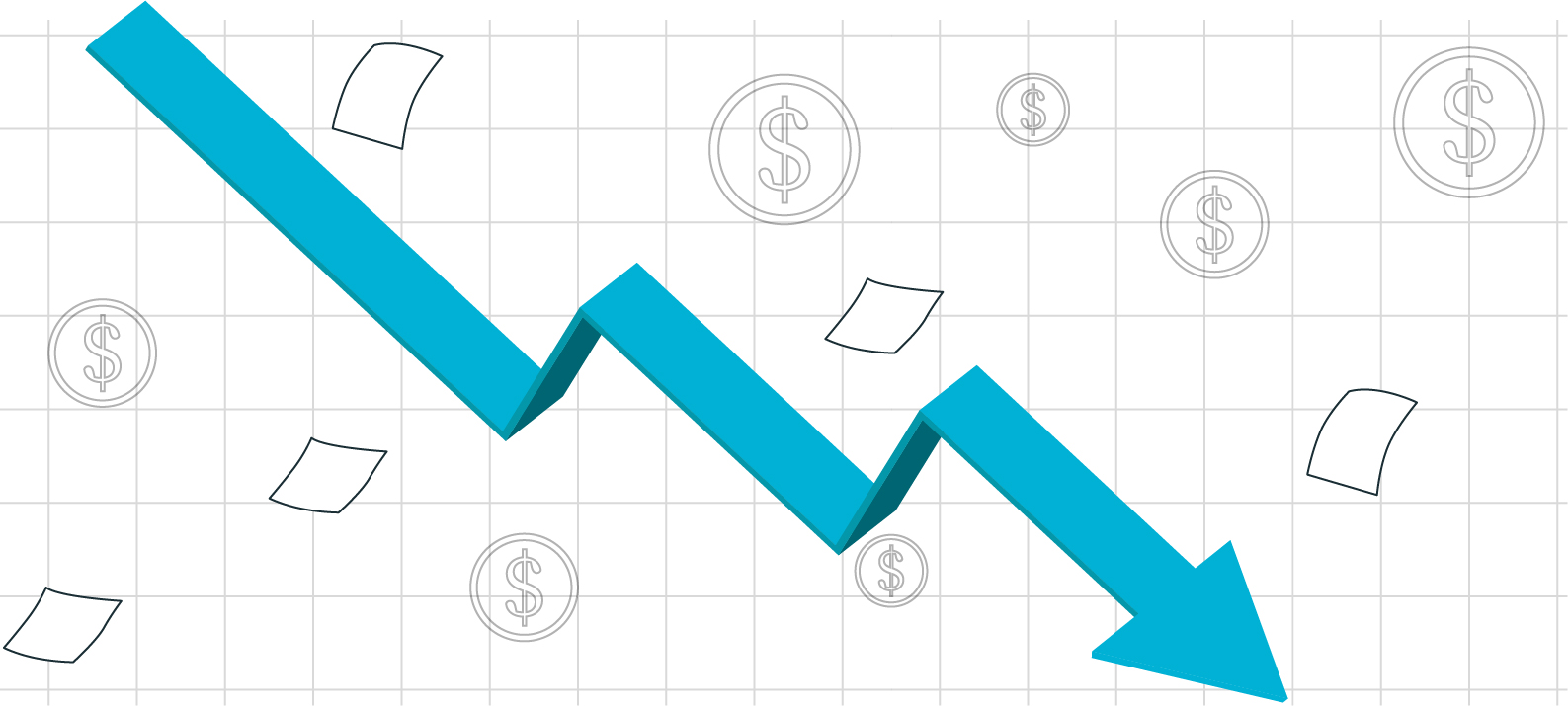 If the consented balance bill exceeds 20% of GFE, any dissatisfied party can pursue Independent Resolution (IDR) process. Thus, skilled personnel are needed to calculate correct estimates and comprehend the scope of the regulations, as wrong estimations can not only cause payment loss but also a penalty of $10,000 on the physician. If the provider loses the case in the IDR process, he or she has to pay arbitration fees as well as the amount excess of QPA plus interest. The insurer's initial payment period is 30-60 days in general. The provider can initiate an open-negotiation phase of 30 days before the IDR process begins, which further spikes the days in A/R.
It was estimated to receive 18,000 cases in IDR during the first year which actually come up with 2,75,000 cases just in the initial months of the Act in effect, creating a huge backlog of claims. Uncertainties of the methodologies in IDR are slowing down the processing time and increasing months in A/R. These payment jams are sizing down the revenue and operational cost for business.
Lower Payments


Qualifying Payment Amount (QPA) estimates based on the median rate calculation from contracted in-network providers rate in the same geographical location are not justifiable. Whitepaper by Avalere health describes that more than half of contracts are with Primary Care Providers (PCP) who don't bother to negotiate those prices because those services are rarely provided by them; hence, represent below nominal pricing.
Joint efforts of TMA, ACEP, ACR, and ASAC brought the Final rule into effect in October demanding insurers to provide QPA determining factors with providers, such as eligible database, basis of schedule rates, details regarding downcoding, modifiers, and case severity. Texas Medical Association argues the final rule will shut down physicians' offices because the process favors lower payment rates, as reported by Bloomberg.
Contract Termination
Physicians are either left to accept the reduced payments or jeopardize their contract with the insurer by turning to IDR. Increased profitability in claim payouts motivates insurers to limit their medical network. Declining contracts have created a catch-22 scenario for providers, demanding change in the already darn complicated billing process due to yearly coding policy changes. Because the Act is still in its early stages, frequent legal revisions are likely.
Cosentus will help you adapt to these landscape changes, and strategize revenue in your practice by actively monitoring and negotiating with our experts in the field of A/R management and contract negotiation. Billing and coding will be more streamlined with experienced and skilled coders to handle the hassle. For more information, please visit us at https://cosentus.com/