You have learned a lot in your residency program but never mastered the art of credentialing, coding, billing, etc. All of these administrative activities seem like a cross to bear and leave you with a stint on what you do best – treating the patient. Each physician spent 15.6 hours or more per week on administrative tasks as revealed by the Medscape Physicians compensation Report 2021 which is estimated to be $115,752 per year based on a mean hourly pay rate of $111.30. These figures soar up with specialization and geographical metrics.

The administrative task consists of billing, credentialing, clinical documentation, authorization procedures, coding, etc. These extra tasks in your to-do list need specialized knowledge and directly impact the flow of money in your business. Reality hits you hard when you discover that being a skilled physician is not enough to get a hold onto a steady flow of income. Proper strategic revenue and coding model is needed to successfully run your practice. The medical codes get updated almost every year making the already challenging scenario go more byzantine.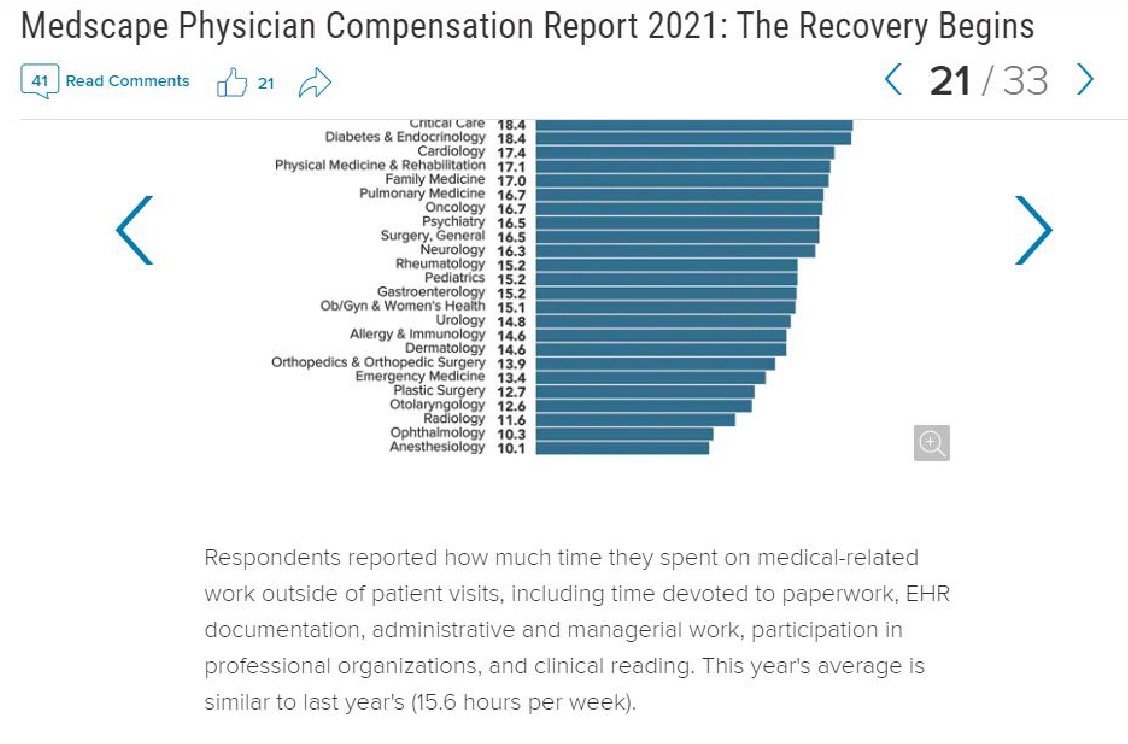 Here are a few tips to beef up revenue and smooth out the reimbursement process:
Negotiate Payer Contract

Your payer contract specifies the amount of money you will get for each code. It is going to impact you long enough till the date of your re-credentialing approaches. Thus, it will be a smart move to negotiate your contract during credentialing phase.

Bells and Whistles of EHR

Employing the EHR system allow patients to self-schedule the appointment and collect demographics prior to the actual appointment. This shortens the patient's wait time while giving you ample time to evaluate the legitimacy and verify insurance status. Overall, this creates a better patient experience and satisfaction level. Besides this, self-reported demographics have a higher chance of correctness and can save you time chasing claims denied due to minor demographic errors.

EHR integrated with the Prescription Drug Monitoring Programs (PDMP) link provides direct access to patient prescription drug history. This saves time spent on the web portal logging in and out each time, leaving you more minutes with every patient and a sense of efficacy.

A team-based working framework can assist you in reaping the benefits of an EHR system, freeing up your time to focus on patients rather than screens. A member of your staff can accompany you in the exam room to record patient notes and other pertinent information in the EHR. You may delegate the assisting services by including nurses, dietitians, and counselors in your healthcare team to take care of the nicks, so you can dedicate your time to the primary care of patient.

Pre-authorization

Checking patient eligibility status and obtaining payer pre-authorization on services will give you options to work out a payment plan with the patient. Doing so will save time and minimize the likelihood of claim denials in the future.

ICD Codes & Modifiers

All 5-digit Current Procedural Terminology (CPT) codes should be properly jibed with ICD-10 diagnosis codes and modifiers (if applicable) to support the procedure requirements. This will eliminate the need for additional documents needed and result in a faster and smoother claim reimbursement procedure

Bundling

Bundling is the practice of merging two or more medical procedures under a single CPT code. Bundling procedures reduce the number of claims collected from a single payor and increases the probability of early clearance. Although correct bundling is an art that requires expert knowledge and expertise.
It seems like a lot to handle with the need for funds and manpower. Don't burn out yourself over these. Cosentus will handle this on your behalf helping right from the beginning of credentialing and negotiating. Our customized demographic and billing software serves the maximum EHR functionality scope with pre-authorization services. AAPC (American Academy of Professional Coders) licensed coders having more than 20 years of expertise in their specialty coding stream will bundle the CPT for you and validate the relevant ICD codes, modifiers, and so on. For detailed information on our cost-saving packages click on https://cosentus.com