The Ultimate Accounts Receivable Checklist
Are You Losing Money Because Your AR Is Out Of Control?
Focus On These Best Practices To Keep Your AR in Check & Maximize Revenue.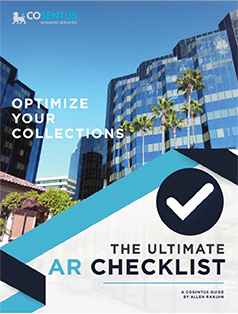 A high AR is a clear indication of poor billing performance. If you need to bring your AR under control & increase you cash-flow, you won't want to miss the tips in this Ultimate AR Checklist.In this FREE checklist, you'll get real-world tips for:
Find out how to stay on top of your accounts receivable and optimize your collections using industry best practices that can lead to up to 25-30% additional revenue.