Orthopedic practices are under constant pressure to increase revenue and maintain a healthy bottom line,as this is the lifeblood of any successful practice. One of the best ways to do this is to take a comprehensive approach to revenue cycle management and ensure that all staff members are properly trained and knowledgeable about the various systems, programs, and services that are available. Apart from the robust revenue cycle management system, effective utilization of resources, proactive contract management and in-house ancillary services, what else could be employed to boost revenue margin in your orthopedic practice?
Here are some latest trends in orthopedics to take your orthopedic practice operations to the next level and ensure that every opportunity for revenue generation is realized to bolster growth.
Use AI-Based Image Analysis Software
AI-powered diagnostic imaging software analyzes X-rays and radiographs to detect implants, fractures, loosening of the periprosthetic component, osteoporosis, periprosthetic joint infection, and other anomalies. The diagnosis is faster and more accurate. It also aid in predicting treatment success and associated risk by incorporating real-time patient status, estimating likely cost outcomes, recommending patient-specific payment models, and identifying complications, allowing for rapid medical decision-making (MDM) of massive data sets. Remote patient monitoring for an extended period is now possible, particularly during rehabilitation programs following TKA & THA delivering enhanced patient care. Integrated voice command can generate more precise clinical notes, reducing the overall administrative work and time spent on it to the minimum, and boosting the likelihood of clean claim submission. AI in orthopedics is an unprecedented evolution that delivers time-saving insights, while narrowing the gap between biometrics and clinical data, leading to discoveries and predictive models far beyond what human minds can infer. All of this makes a substantial difference in patient care and reimbursement.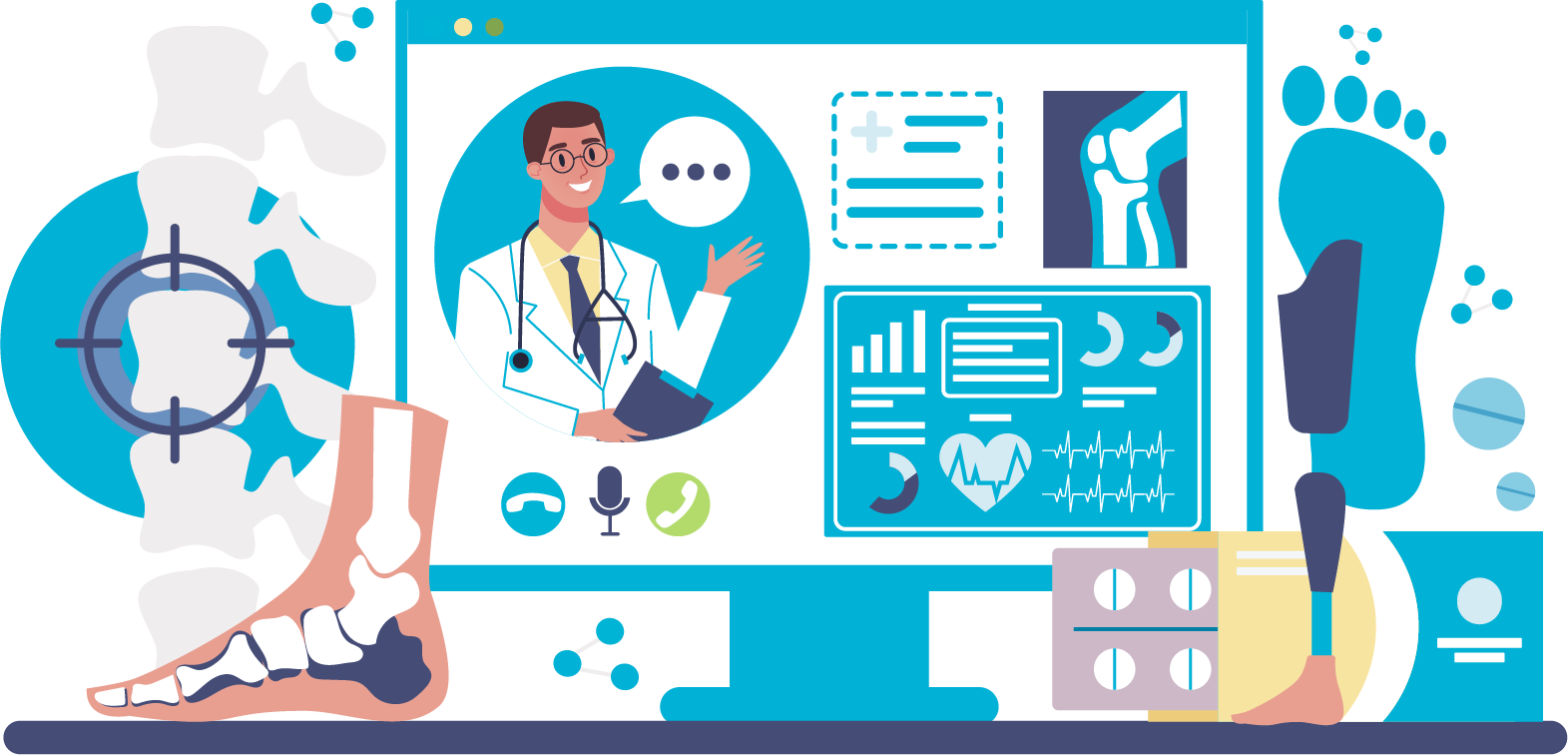 Participate in a Bundled payment program
Bundled payment option under value-based patient care has surged in specialties like orthopedics with clearly measurable outcomes of episodes of care. A single payment is made based on the predicted cost of the episode(s) of care and targeted measurable outcomes. This encourages the elimination of unnecessary procedures and patient visits, as the difference between the lump sum and actual cost is distributed among all the providers as incentives, which amounts to approximately 10-15% per episode. On an average, this bonus payment
amounts to between USD 275 and USD 400 per case as per NCBI. Thus, the dependency for better revenue is on quality of service, juxtaposing the fee-for-service payment structure where it is on the number of patient visits. In this way, the providers, patients, and insurers strive for a common goal of better quality care with fewer visits. Patient volume is increased with their experience of reduced costs and higher quality care, affording them an incomparably positive healthcare journey.

Facilitate ASC and outpatient procedures
Orthopedics is the number one specialty performing outpatient procedures and services in Ambulatory Surgical Centers (ASCs). As per Becker's ASC Review, 75% of the spine and joint replacement services are outpatient as they tend to be less expensive than those that require a hospital stay. So offering ASC surgery can help attract patients who are looking for cost-effective solutions. Additionally, performing outpatient procedures in an ASC can improve efficiency, reduce overhead costs, offer flexible scheduling for patients, and boost profit margins. Orthopedic practitioners can obtain the benefits of outpatient procedures by utilizing an ASC facility.

Employing Rehabilitation Programs
The range of motion, strength, and balance of patients recovering from orthopedic diagnosis can be drastically improved with expert physical and occupational therapy services in Orthopedic rehabilitation programs. Depending on the complexity of the case, both inpatient and outpatient rehab may be recommended. The market size of Occupational & Physical Therapy Services within the United States was USD 47.50 billion in 2021, and is projected to ascend to a value of USD 72.70 Billion by the year 2029. By offering comprehensive inpatient and outpatient rehabilitation programs, tailored to each patient's needs, therapists can come up with a variety of personalized exercises for each patient, ranging from physical therapy to aquatic exercises and even the use of assistive devices. Not only can this enhance the patient's care, but offering a rehab program can create extra revenue for orthopedic practices. As a result, orthopedic practices can experience increased profits from providing high-quality rehabilitation services.