For healthcare providers, managing the revenue cycle becomes all-the-more important because of the multiple aspects it holds, from a patient's appointment to their billing and payments. This doesn't only showcase the financial part, but also shows the patient's care journey.
In today's rapidly evolving healthcare landscape, the financial success of healthcare providers and practices relies heavily on their ability to manage the revenue cycle effectively. Understanding the complexities of revenue cycle management and implementing effective strategies can be a daunting task for healthcare providers and practices. However, with the right knowledge and tools at their disposal, one can navigate through the intricacies of the revenue cycle and optimize their financial outcomes.
This comprehensive guide provides an easy-to-follow process for successful revenue cycle management. Whether you are a small independent practice or a large hospital system, this will equip you with valuable insights, best practices, and practical tips to enhance your revenue cycle processes.
Before we dive into the depth of the RCM process, let's understand what it is all about.
WHAT IS REVENUE CYCLE MANAGEMENT IN HEALTHCARE?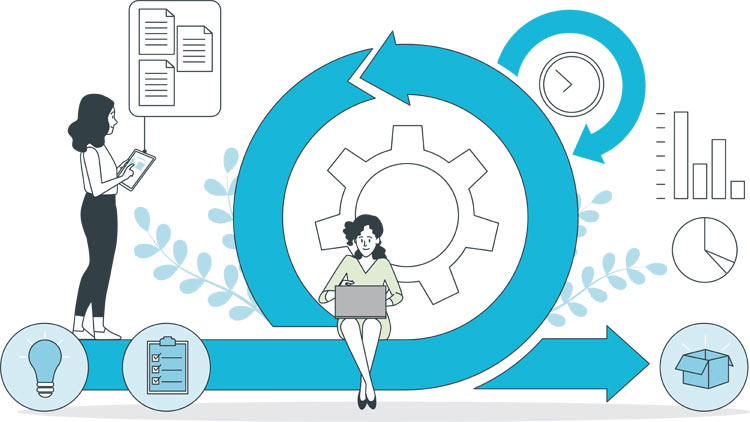 Revenue Cycle Management (RCM) is a process that encompasses all the administrative and financial tasks involved in the patient care journey, from appointment scheduling and billing to claim submission and reimbursement. For healthcare organizations, efficient RCM practices can make a significant difference in their financial stability, operational efficiency, and overall patient satisfaction.
WHY IS REVENUE CYCLE MANAGEMENT IMPORTANT?
Improved Cash Flow And Increased Profitability
If your healthcare organization has efficient RCM processes, you don't need to worry about the financial part of the service. The process helps manage accurate and timely reimbursements for the services provided. The process also helps reduce claim denials, streamlining payment posting, which ultimately helps to accelerate cash flow.
Reduced Claim Denials And Rejections
Proper revenue cycle management involves thorough eligibility verification, accurate coding, and diligent claims follow-up. This reduces the likelihood of claim denials or rejections, minimizing revenue loss and the need for timeconsuming appeals.
Enhanced Operational Efficiency
There are multiple tasks to be carried out when it comes to a healthcare organization. One of these tasks is finance management. A streamlined revenue cycle healthcare process helps the organization's staff to focus on patient care. Automation and technology solutions can further streamline workflows, improve productivity, and eliminate repetitive tasks.
Improved Patient Experience
Effective revenue cycle management includes clear communication with patients regarding their financial responsibilities, insurance coverage, and billing statements. Transparent and patient-friendly billing practices enhance patient satisfaction and reduce confusion and disputes related to medical bills.
Regulatory Compliance
Staying updated with the latest regulatory requirements, such as HIPAA, coding guidelines, and insurance regulations, is essential for healthcare providers. Adhering to compliance standards within the revenue cycle management process minimizes the risk of penalties and audits.
Data-Driven Decision Making
Robust financial reporting and analysis within the revenue cycle management process provide valuable insights into key performance indicators. Healthcare organizations can identify trends, track metrics, and make informed decisions to optimize revenue generation and operational efficiency.
Strategic Planning and Growth Opportunities
By having a comprehensive understanding of their revenue cycle, healthcare providers can identify areas for improvement and implement strategic initiatives. This includes exploring growth opportunities, optimizing reimbursement contracts, and expanding services based on financial insights and market demands.
WHAT IS THE REVENUE CYCLE MANAGEMENT PROCESS?
A revenue cycle begins the moment a patient schedules an appointment. The process ends when the healthcare provider has received all the payments. Let's understand the process step-by-step: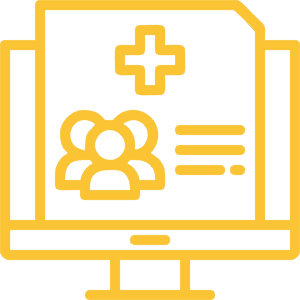 This is the initial step where patient demographic and insurance information is collected and entered into the organization's system.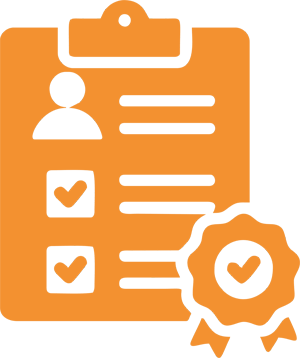 ELIGIBILITY VERIFICATION & BENEFITS
The healthcare provider's administrative staff verifies the patient's insurance coverage to determine the extent of benefits and any pre-authorization requirements.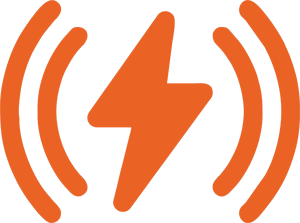 Herein, the medical services, supplies, and procedure right from the beginning till the final payment are accurately recorded during the healthcare encounters. This captured information is then used for coding, billing, and reimbursement.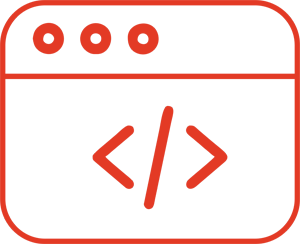 Every step in the RCM process is important. Similarly, when proper coding is not done there are various issues that may arise, like claim denials, delay in reimbursements, revenue leakage, increase in administrative costs, and much more. However, scrubbing helps resolve these issues as it identifies coding errors, validates accuracy of codes, checks coding errors to prevent claim denials and subsequent rework, and much more.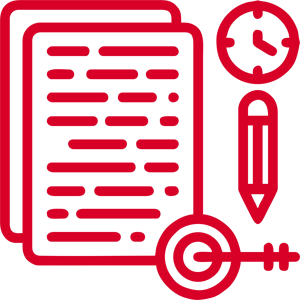 The coded information is used to generate claims, which are then submitted to insurance companies or government payers for reimbursement via paper or electronic submission.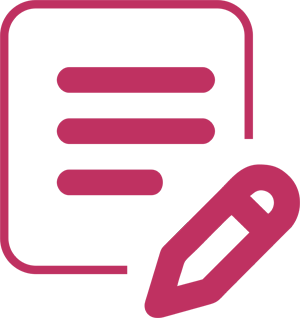 The insurance company reviews the claims for accuracy, completeness, and compliance with their reimbursement policies. They may request additional information or clarification if needed.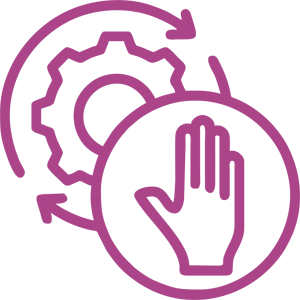 Denial management is another essential aspect of the revenue cycle management (RCM) process, specifically in the healthcare billing process. It involves identifying and addressing claim denials to ensure timely and accurate reimbursement.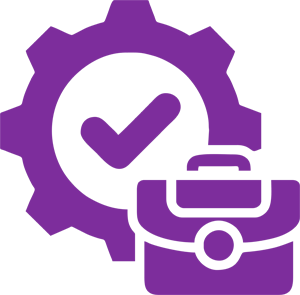 ERA management, also known as Electronic Remittance Advice management refers to the electronic version of the remittance advice or explanation of benefits (EOB) provided by insurance companies or payers to healthcare providers. ERA management involves handling, processing, and reconciling electronic remittance advice to facilitate efficient payment posting and revenue reconciliation.
DENIAL AND APPEAL MANAGEMENT
Denial and appeal management involves handling claim denials from insurance companies or payers and taking appropriate action to appeal those denials. The goal is to overturn the denial and secure rightful reimbursement for the services provided.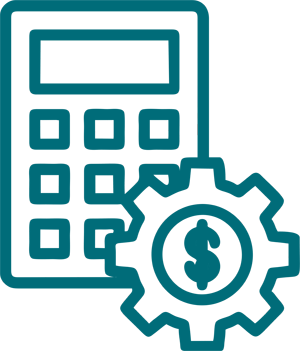 ACCOUNTS RECEIVABLE MANAGEMENT
Accounts receivable (AR) management involves the systematic oversight and control of outstanding patient balances and insurance claims to ensure timely and accurate payment collection. The goal of AR management is to optimize cash flow, reduce accounts receivable aging, and maximize revenue for healthcare organizations. The healthcare organization tracks outstanding balances, follows up with patients or insurance companies on unpaid claims, and manages the accounts receivable process.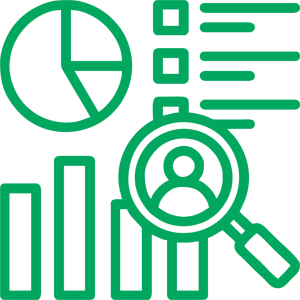 The revenue cycle in healthcare also involves generating reports and analyzing financial data to identify trends, evaluate performance, and make strategic decisions to improve revenue generation and operational efficiency. The overall goal of revenue cycle management healthcare is to ensure timely and accurate reimbursement for healthcare services while maintaining compliance with relevant regulations.
WHAT ARE THE CHALLENGES IN REVENUE CYCLE MANAGEMENT?
Additional approaches that can supplement conventional treatments, including acupuncture, chiropractic care, massage therapy, yoga, and mindfulness-based stress reduction (MBSR).
CLAIM DENIALS
Claim denials occur when insurance companies or payers reject or refuse payment for submitted claims. Managing and reducing claim denials is a major challenge as it requires understanding complex billing and coding guidelines, staying up-to-date with payer policies, and addressing denials in a timely manner.
COMPLEX CODING AND BILLING GUIDELINES
Healthcare coding and billing guidelines are extensive and continuously evolving, making it challenging to ensure accurate coding and billing practices. Keeping up with coding updates, guidelines, and documentation requirements can be demanding for RCM teams.
INSURANCE ELIGIBILITY AND VERIFICATION
Verifying patient insurance coverage and determining eligibility for services is crucial for accurate billing and reimbursement. However, obtaining timely and accurate insurance information from patients or
insurance companies can be a challenge, leading to potential payment delays or denials.
PRICE TRANSPARENCY
Achieving price transparency and providing patients with accurate cost estimates for healthcare services can be diffcult due to variations in payer contracts, negotiated rates, and complex fee schedules. This challenge can lead to patient dissatisfaction and confusion regarding their financial responsibility.
INTEGRATION AND INTEROPERABILITY
Healthcare organizations often use multiple systems and platforms for different aspects of RCM, such as electronic health records (EHR), billing software, and clearinghouses. Ensuring seamless integration and interoperability between these systems is crucial for efficient RCM, but can be challenging due to technical complexities and data inconsistencies.
REGULATORY COMPLIANCE
Compliance with various healthcare regulations, such as HIPAA (Health Insurance Portability and Accountability Act) and payer-specific requirements, is critical in RCM. Staying abreast of changing regulations and ensuring compliance across the revenue cycle can be a significant challenge for healthcare organizations.
STAFF TRAINING AND RETENTION
RCM requires skilled and knowledgeable staff who understand coding, billing, insurance regulations, and reimbursement processes. Staff training and retention pose challenges as turnover rates and the need for continuous education can impact RCM efficiency and effectiveness.
PRIOR AUTHORIZATION AND PRE-CERTIFICATION
Many healthcare services require prior authorization or pre-certification from insurance companies before they can be performed. Navigating the often lengthy and complex prior authorization process can lead to delays in care delivery and reimbursement challenges.
PATIENT FINANCIAL RESPONSIBILITY
Collecting patient payments, including copayments, deductibles, and self-pay portions, can be challenging. High-deductible health plans and patient confusion regarding their financial obligations contribute to difficulties in collecting patient payments and managing bad debt.
TECHNOLOGY AND INFRASTRUCTURE
RCM heavily relies on technology, including EHR systems, billing software, and revenue cycle management platforms. Implementing and maintaining robust technology infrastructure, ensuring data security, and managing system upgrades can be resource-intensive and challenging.
BEST PRACTICES IN REVENUE CYCLE MANAGEMENT
Implementing best practices in revenue cycle management (RCM) can help healthcare organizations optimize financial performance, improve cash flow, and enhance overall operational efficiency. Here are eight key best practices to consider:
PATIENT REGISTRATION AND ELIGIBILITY VERIFICATION
Accurate patient registration and insurance eligibility verification are crucial for successful RCM. Implement processes to collect complete and correct patient information, validate insurance coverage, and determine patient financial responsibility upfront.
CLEAR AND TRANSPARENT COMMUNICATION
Promote clear and transparent communication with patients regarding their financial responsibilities, including insurance coverage, co-payments, deductibles, and any potential out-of-pocket expenses. Provide patients with easy-to-understand explanations of their bills and financial options, promoting a positive patient experience.
CODING AND DOCUMENTATION ACCURACY
Ensure coding accuracy and appropriate documentation to support the services provided. Stay updated with coding guidelines and conduct regular coding audits to identify areas for improvement. Proper documentation strengthens claims and reduces the risk of denials.
DENIAL MANAGEMENT AND FOLLOW-UP
Establish a robust denial management process to promptly address claim denials. Analyze denial trends, identify root causes, and take proactive measures to prevent future denials. Implement effective follow-up protocols to ensure timely resolution of denied claims and maximize reimbursement.
STREAMLINED CLAIMS SUBMISSION
Optimize claims submission processes by using electronic claims submission whenever possible. Leverage technology solutions, such as practice management systems or clearinghouses, to automate and streamline claims submission, reducing errors and accelerating reimbursement.
TIMELY AND ACCURATE PAYMENT POSTING
Implement efficient payment posting processes to ensure accurate and timely recording of payments received. Regularly reconcile payments with remittance advice or explanation of benefits (EOB) to identify discrepancies and resolve them promptly.
PERFORMANCE METRICS AND DATA ANALYTICS
Establish key performance indicators (KPIs) and leverage data analytics to monitor RCM performance. Track metrics such as denial rates, days in accounts receivable (AR), clean claim rate, and collection rate. Use data driven insights to identify areas for improvement and implement targeted strategies.
CONTINUOUS STAFF EDUCATION AND TRAINING
Invest in ongoing education and training for RCM staff to keep them updated on coding changes, regulatory requirements, and industry best practices. This ensures a skilled and knowledgeable workforce that can effectively navigate the complexities of RCM.
Revenue cycle management is a critical process for healthcare providers and practices to ensure financial success and operational efficiency. Throughout this comprehensive guide, we have explored the various components of RCM and discussed the challenges and best practices associated with each aspect.
Managing the revenue cycle effectively requires a proactive approach and a deep understanding of the intricacies involved in patient registration, charge capture, coding and scrubbing, credentialing, rejection management, ERA management, denial and appeal management, and accounts receivable management. By implementing best practices in each of these areas, healthcare organizations can optimize their revenue, improve cash flow, reduce denials, and enhance the patient experience.
Challenges in RCM are inevitable, but by adopting strategies healthcare providers and practices can mitigate these challenges and minimize revenue leakage. However, as simple as it looks, managing RCM along with your healthcare service can result in compromise on either one of them, and here arises the need to outsource RCM process so that the organization can totally focus on enhancing healthcare services.
Technology plays a crucial role in modern RCM, with electronic health records (EHRs), billing software, and revenue cycle management platforms offering automation, integration, and data analytics capabilities. Leveraging these technologies can streamline processes, improve accuracy, and provide valuable insights for decision-making.
Regular monitoring and analysis of KPI's such as denial rates, days in accounts receivable, and collection rates are vital to evaluate the effectiveness of RCM strategies and identify areas for improvement. Data-driven insights enable informed decision-making and help optimize the revenue cycle.
In today's time, where financial pressures and regulatory complexities are increasing, a comprehensive and well-executed revenue cycle management process is essential. Using the best practices outlined in this guide, healthcare providers and practices can enhance their financial performance, improve patient satisfaction, and focus on delivering high-quality care. With a well-managed revenue cycle, healthcare organizations can navigate the financial challenges and thrive in a rapidly evolving industry. The best way to do so is to outsource the RCM process to a reputable & reliable partner, who are experts in the domain. Partnering with an RCM company like COSENTUS, will ultimately provide you desirable outcomes and boost your healthcare organization's growth!