Healthcare business revenue is not only affected by internal loopholes and process inefficiency in your revenue cycle management but can also be deteriorated by external factors – like government policies and healthcare legislation. Medicare plan enrollment is increasing year by year and will comprise 47% market share by 2029. In the current scenario, CMS policies seem to be affecting the healthcare industry creating a new framework for physicians to practice.
The monetary success of healthcare businesses hangs in the balance of government laws and policies. It is imperative to understand the implications of these major reforms for 2023 and craft countermeasures against their potentially devastating effects on your revenue cycle management. Being inactive at this point can severely compromise the sustainability of your healthcare business. So, let's dig into these and their impact force to guard your healthcare practice appropriately.
Inflation Reduction Act(IRA)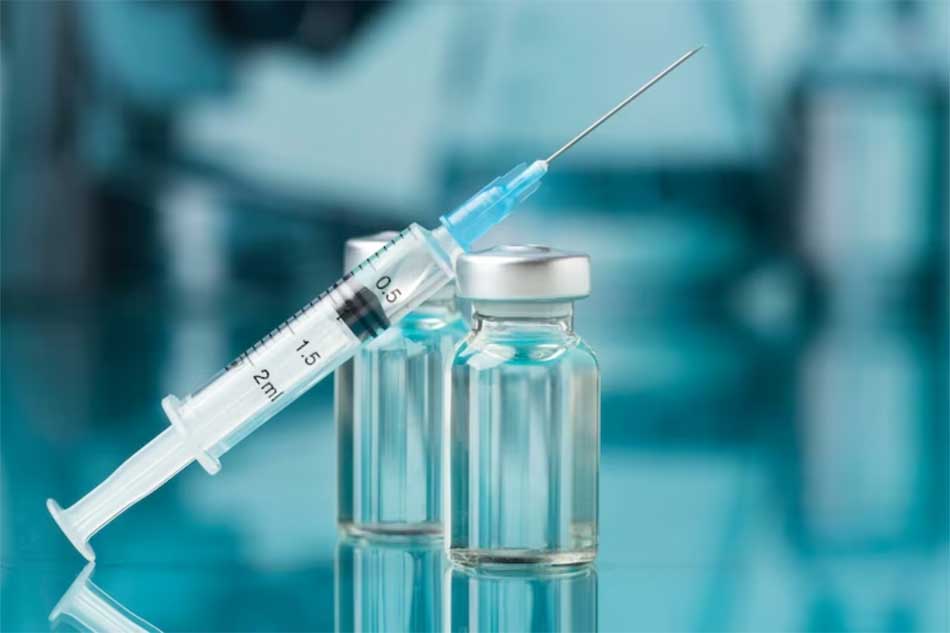 This new law issued in the last quarter of 2022, establishes the payment of listed drugs under the negotiation program between CMS (with the Department of Health and Human Services) and manufacturers, to decide the maximum fair price(MFP), aiming to bring down the Medicare payments. The reduced MFP of drugs is going to affect majorly the independent and physician-owned practices working on Buy & Bill Model, which are thriving to provide comparable quality care to patients without the need for hospital admission. Keeping the injections, infusions, implantations, etc. in-house required a dedicated investment in inventory management and administration. This overhead cost used to be a part of the billing amount, which is not billable under IRA. Although the B&B model was permitting faster treatment procedures, preventing delayed treatment scenarios due to medication unavailability, will no longer be a safer financial decision for physicians. Under the 340B Drug Pricing Program, hospitals can avail the discounted prices on the drugs, creating a biased market condition in the healthcare sector. This seems to be discouraging B&B upfront at small healthcare practices directly affecting their patient care and success rate. Summing up all the losses, the effect is going to be huge on the revenue of healthcare practices.
Medicare Cut
The end of the year 2022 has brought another major policy by Congress to reinforce the reduction in the Medicare physician fee schedule (MPFS) by 8.5% consisting 4% mandatory cut under Pay-as-you-Go (PAYGO) Act. Although the Omnibus law provided some relief by extending telehealth flexibilities, rural Medicare programs, package funding, and delay in PAYGO cut, MPFS's final rule compels a 4.47% deduction in conversion factor to calculate Medicare reimbursement. A survey conducted by MAGMA (Medical Group Management Association) projected a fall in charity care by 66% while 58% of physicians are planning to reject new Medicare patients. The result is going to drastically affect senior patients' access to healthcare services. Appointment visits are also forecasted to be in waiting for up to 6 months delay. As Medicare payment rates serve as a benchmark for Medicaid and private payer contracted rates, its effects are viable to be seen in reduced revenue for physicians in all specialties.

CMS Star Rating
CMS releases star ratings annually which determine bonus, rebate percentage, and PMPM (Per Member Per Month) payment amount awarded to providers. These ratings are a way to additional revenue and patient volume. Change in performance calculation methodology and revoking of disaster provision has caused the ratings to drop in 2023 with only half of i.e. 51% plans enjoying a four-star rating. Earlier the disaster provision was provided for 2021-2022 performance ratings to accommodate the pandemic situation, raising the ratings by 30%-40% for that year as compared to past average ratings. Practices are facing a fall in star rating this year in the absence of disaster provision as rating measures are based on current and historical performances. This fall will continue to steep downward in 2024 with the adoption of the Tukey methodology, eliminating the performance outliner from quality measures. Maintaining the current star rating will be a challenging situation with the introduction of new cut-point methodologies for non-CAHPS measures. This will result in lower numbers of panel members and impacted reimbursement rates. Deteriorated performance ratings are projected to deficit annual revenue by $800 million in the year 2023.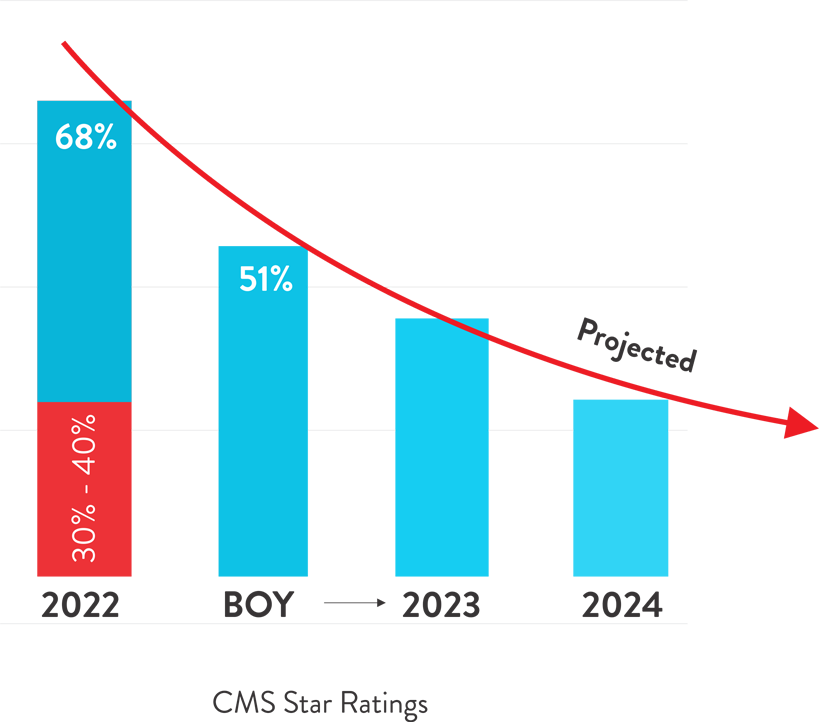 Cosentus can turbocharge your earnings and RCM efficiency with an astonishing 98-99% collection rate. With tailored, bundled service programs crafted specifically for you, your revenue soars while overhead costs plummet – multiplying your profits in the process. Unlock your profit potential with Cosentus!
Book a call for a free demo from one of our experts.