One bundled price, major cost savings
Be first in line for our Bundled Services.
Get notified when we launch our complete MedXP bundled service package, Arriving March 15
One stop for all your business needs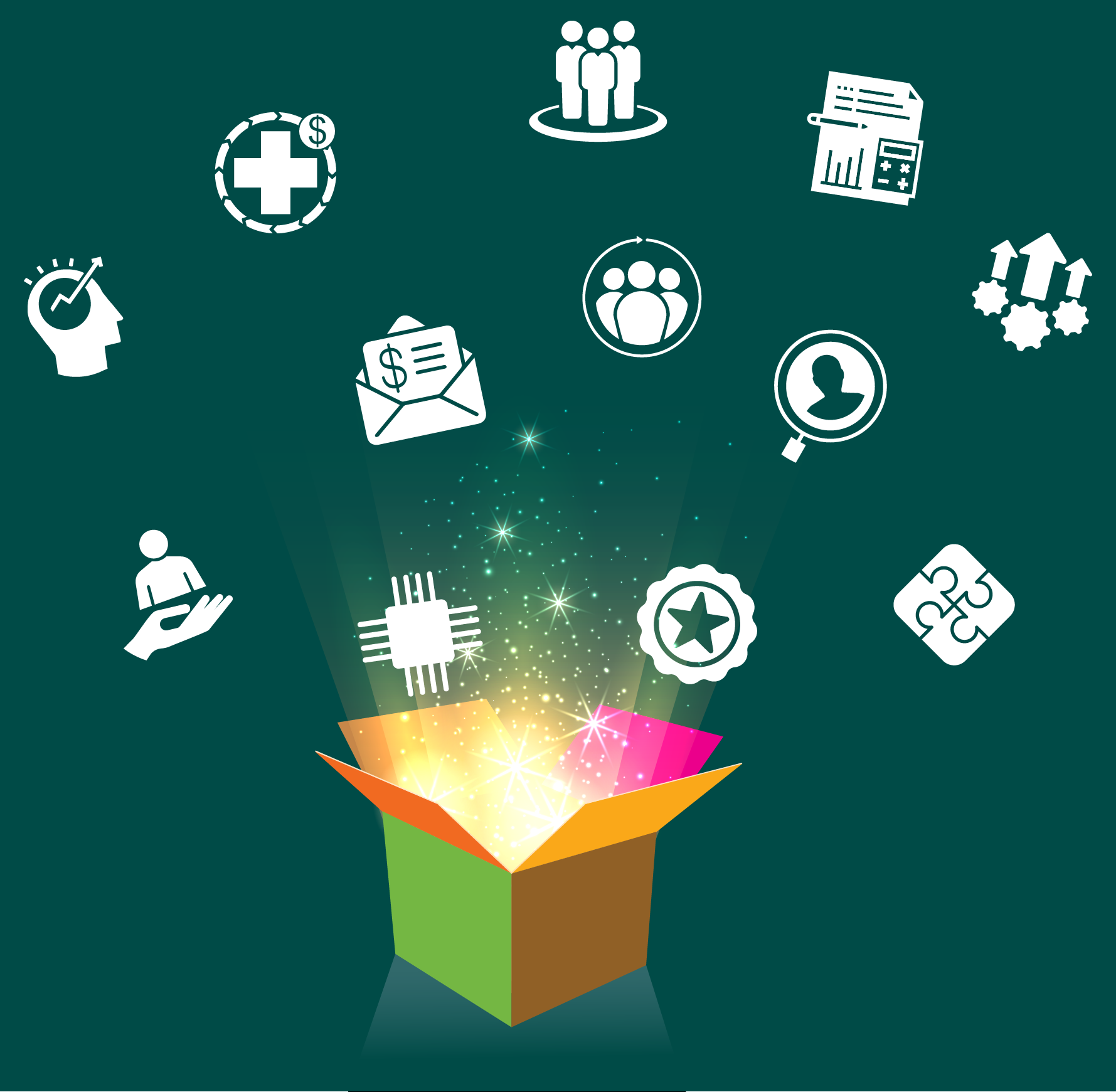 Our MedXP Bundled Service will consolidate and outsource many of the day-to-day administrative tasks that overwhelm even the most experienced practice managers. We know these required tasks become huge distractions that greatly reduce your time spent with patients, employees, and—all too often—your family.
With MedXP, that won't be a problem anymore.
Focus on your patients, and we'll handle the rest.
What will you get with MedXP?
Medical & Revenue Cycle Management
Reduce the burden of billing on your office staff. Our billing and coding experts streamline your processes to maximize your collections.
Accounting & Tax Services
Automate your accounting & tax procedures with a responsive and efficient team.
Take advantage of Managed IT solutions. Our experts utilize top-grade resources to reduce complex tasks from hours to minutes.
Modernize your practice with a web presence that is visible, active, and attractive to patients.
Transform your practice from the inside with a full lifecycle recruiting team.
Unlimited HR support covering regulatory compliance, necessary trainings, communication, and more.
Risk Management & Compliance
Protect your employees and your business with unlimited consultation on safety training and activity.
Our specialists provide an easy to navigate payroll platform that delivers payments accurately and on time.
Leverage an effcient benefits platform that simplifies navigation and improves the employee experience.
Full Service Staffing Solutions
We offer a full suite of services that addresses all aspects of staffing, supported by our revolutionary Vensure Supplier Network and proprietary technology.
Vfficient : Your HRIS Solution
Invest in intuitive and integrated technology with Vfficient – a client-centered, cloud-based software that handles all HR management needs on one platform.
Get Payroll, HR, Safety & Risk Management, & Benefits Administration all together in one package with our PEO Services.
You should be collecting at a 95%-99% rate...but are you?
Cosentus has been helping medical and dental practices reduce their administrative burden for over 25 years. With a 98% collection rate, we are far ahead of the curve in optimizing collections and demonstrating a model of business excellence.
With our Bundled Services package, you can pick and choose the optimization model that works best for you. Whatever business need your practice is struggling with, our experts will personalize our response with a tailored implementation plan—all at one cost-saving price.
We offer specialized revenue cycle management services for our medical and dental clients, tailored to industry needs
MedXP Revenue Cycle Management Services
Be first in line for our Bundled Services.