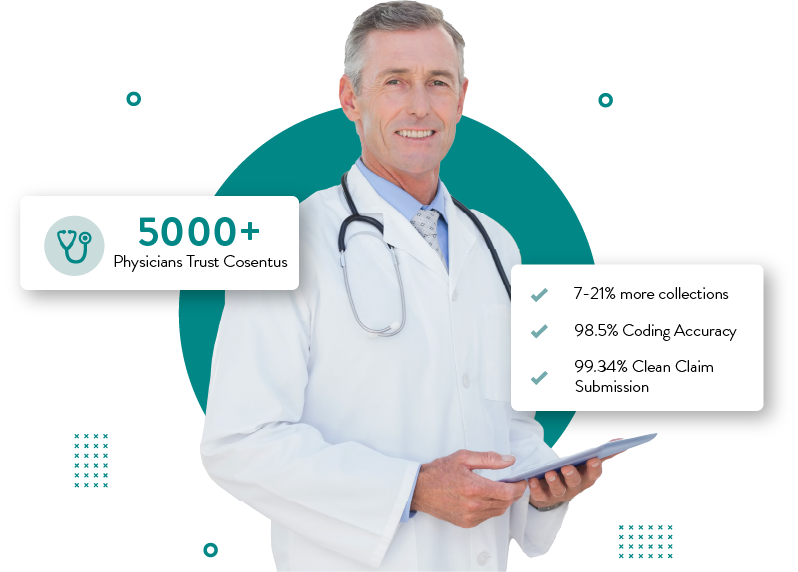 Optimize Your Billing and Collections
Collect more. Collect faster!
98% Coding Accuracy is Just the Beginning
With our increased collection rate, you can earn 7-21% more.
Achieve Your Practice Goals
with Superior RCM
Consistent. Reliable. Accountable. Scalable. Unmatched coding accuracy, best-in-class AR management, and Reporting that makes sense.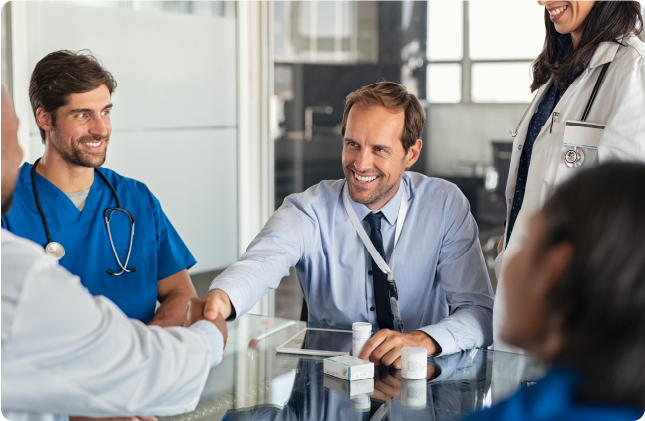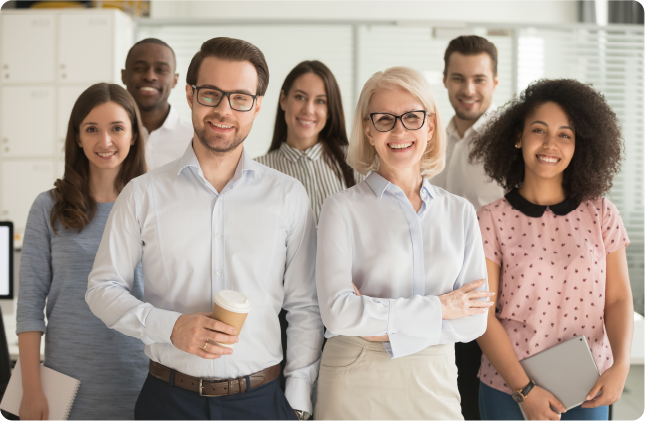 You Focus on Your Patient
Health and We Focus on
Your Practice Health
You train to be a caregiver, but you need somebody to care for your practice. Our expert coders and billers optimize the potential of your practice while keeping it compliant.
Let the Experts Handle Your
Billing & Collections
We have been doing it for 25+ years.
Over 5000+ Physicians trust Cosentus.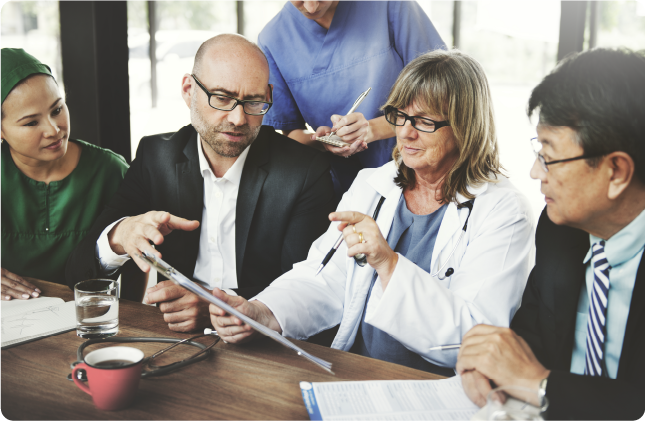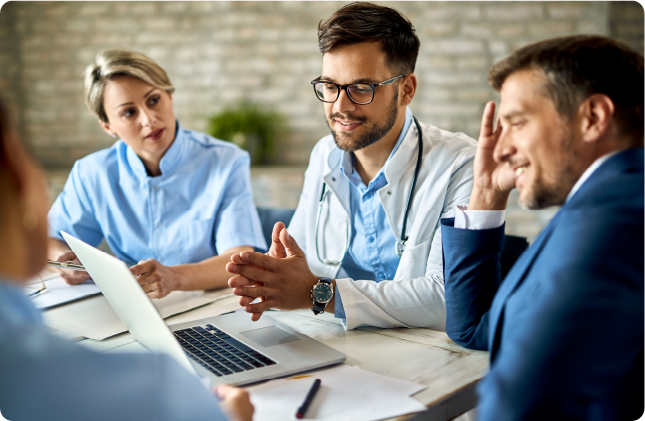 Weekly Accountability Calls
Weekly review of financial goals.
Get answers to every question that you have.
Pacific Medical Inc hit its Billing record with cosentus!
Meridian Urgent Care's monthly collection rose by $45,000 in just 2 months!
Our company now uses Cosentus Medical Billing since January 2020. Our receipts are well over what was expected. Their team is awesome to work with and they are very responsive to our needs. I highly recommend Cosentus Medical Billing for your company. Sorry we didn't make the switch to Cosentus sooner.
They have been a great service to my practice. I highly recommend them. My collections have significantly increased with their stewardship. They have always been available to answer my questions. GS and Allen are at the top of their game.
We have used Cosentus Medical Billing since 2015. They respond to questions promptly and have made reasonable suggestions along the way to improve efficiency in collections. We opened a second site last year and the billing system that they implemented worked seamlessly. We have used a number of billing companies in the past and settled on Cosentus; less hassle, more efficient.
Anesco has worked with Cosentus for over 10 years. During that time, we have found their management team to be highly responsive and helpful in designing solutions that fit our data management needs such as ICD-9/10 coding, Demographic and Charge entry. Their work product is timely and accurate. In addition to long-term routine data management, Cosentus has shown the flexibility to take on short term projects in a seamless fashion, relieving the stress on our organization. We highly value our relationship with Cosentus. We would be happy to recommend Cosentus for your data management needs from Florida to California.
I have been a client of Cosentus since 2010. Their dedication to detail in collection and customer service interfacing with my patients has been outstanding. They are detail oriented, organized, and persistent. My front office directs all billing questions to them, and patients are very satisfied with their timely explanations.
Cosentus is a powerful team of medical billing outsourcing company experts, specializing in all cloud-based online
medical billing services and technology.
We provide medical billing and coding services for independent medical practices. We are unique among cloud-based
medical billing companies.
Our tailor-made bundled solutions offer the best net collection rate in the industry. Our revenue cycle management
services are unlike any others that you might have experienced. Our expertise in accurate specialty-specific coding and
great detail in accounts receivable management is unmatched in the industry.
Let's get you growing.
Without the growing pains.